Maison d'écluse VNF
---
Pour notre projet de la création d'un parc de sculptures ouvert au public, avec une exposition ultérieure d'art textile, nous pourrions demander à louer une ancienne maison d'écluse.
L'atelier est petit, tout comme la maison, mais si nous pouvions utiliser ce grand terrain (voir photos), nous pourrions l'envisager.
Personnellement, je ne le sais pas encore. Penser étape par étape.
Je préférerais avoir plus d'espace, mais pour l'instant les dieux ne coopèrent pas vraiment sur ce projet. 
---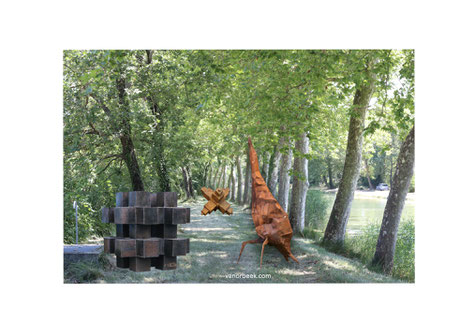 For our project to start a public sculpture park, with a subsequent exhibition of textile art, we might apply to rent an old lock-house.
The workshop is small, and so is the house, but if we could make use of a large piece of land (see photos), we might consider it.
Personally, I do not know yet. Thinking step by step.
I would prefer to have more space, but so far the gods are not really cooperating on this project. 
---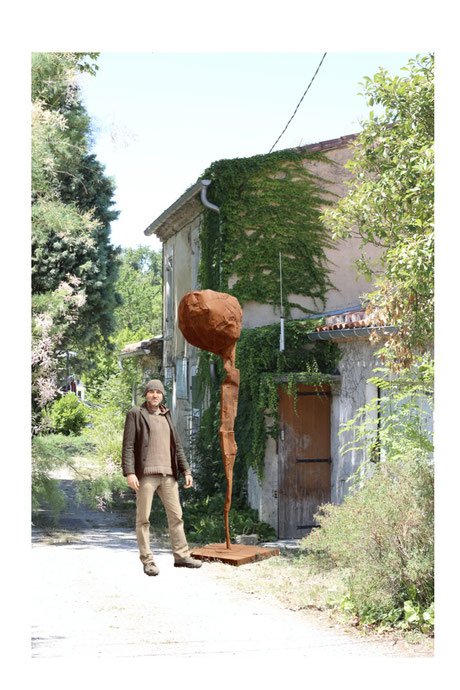 Voor ons project om een openbaar beeldenpark, met aansluitende tentoonstelling textiele kunst op te starten gaan we misschien solliciteren om een oud sluishuisje te huren.
Het atelier is er klein, het huisje ook, maar als we gebruik zouden kunnen/ mogen maken van een groot stuk terrein (zie foto's), dan valt er over na te denken.
Persoonlijk weet ik het nog niet goed. Stap voor stap denken.
Ik had liefst meer ruimte, maar bon, tot hier toe werken "de goden" niet echt mee aan dit project. 
---
---
parc de sculptures
sculptures textiles